Dear Santa,
I have been good, I have sacrificed for my friends and family, I have ………………………………
So if you are following me on FB you have seen these rings I first spotted them on the "persianbabe" on youtube at least six months ago and I wanted them. Mainly because they are so minimal and easy to wear. I dont wear a lot of jewelry on a daily bases and as much I like the look of an arm party/multi rings I slowly realized that I neither had/have the time nor the patience (the multiple clasps on bracelets). I bought multiple bracelets to stack but the only place they are being stacked is on the jewelry organiser I bought. Subsequently the minimalist and simplistic look of these appealed to me (you dont need any fashion IQ). Still not sure why I haven't purchased them it might be because of my overflowing jewelry organiser lol!
(get the Floral Blazer HERE )
The next thing on my list is a floral jacket I have to say I have become a collector of jackets and I dont own a floral one. Printed jackets are in this case floral jackets are great because they easily add oomph! to a simple outfit. I love the tuxedo style on this jacket and how versatile the print is it can be worn with an all black assemble in the winter and completely revamped in the spring.
get the Weekender tote HERE
I first spotted the Celine luggage tote 2+ years ago on an european street-style blog showcasing models off duty and I was instantly intrigued. I wasn't as familiar with the Celine brand but I knew it was high-end and out off my budget, but I still wanted to know how much a bag like that would run. Needless to say I couldn't find any retailer in the US at the time that carried it in stock at least online anyway, with further digging I found out it was only on special order. I believe Nicole Ritchie was the first american I spotted carrying it. Fast track 2+ years later the Celine brand has become a Blogger fav; anyway on my budget the Celine is out of the question but I was drawn to this bag from JCPenny's because it had the look of both a "Trapeze" and a "Luggage tote". If I cant have the real thing, this is close enough its genuine leather, the price is definitely right and I can pretend its a Celine lol!
Get it ONSALE HERE and a pretty nice pretend one HERE and a gray version HERE
I have got a "pretend" leather jacket thats what I call my H&M pleather jacket but I am seriously in want of a real leather one (its definitely a wardrobe staple/must have and its something you will wear consistently). I have had it on my thrift list for years now I am yet to score one. The difficult part is I carry weight in my arms so many times when I find deals online I am scarred to purchase because in the past the body would fit but not the arms.You can imagine how excited I was when Asos curve came out with a real leather, moto style jacket and in my size, I did a little dance; all I need now is a 100 Asos gift card.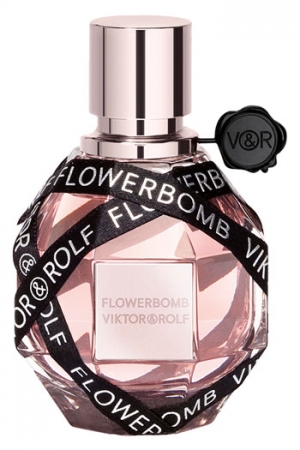 Get the Flower BOMB! HERE
Confession In the last 4 years I dont think I have had a fragrance; when I was in high school it was j'adore Dior thanks to my mom. When I started college it was the Escada summer edition ( I also tried Euphoria, Kenso Flower to name a few). One thing about me is that I have very unsophisticated taste when it comes to fragrances (thats why I tend to prefer summer editions). I like them fruity smelling I HATE!!!! musky perfumes I dont like anything complicated. I guess thats why my VS body sprays have been working the last four years (that is when I time to spray them). Anyways I won a 100 gift card to Sephora and I was determined to buy something for myself ( I am kinda glad it was Sephora and not some where like Target cause it would have been spent on the house) I figured I would try a new fragrance, I smelled the original Coach Poppy last year and loved it; unfortunately for me they didn't have the original poppy set, they had the poppy flower set and I didn't like the smell. So I went to exchange it and I smelled Flower-BOMB! this stuff is amazing but a little pricey. They only had a small set so I got a Versace set instead but this will be my next fragrance purchase gotta make up for four years lol! if you haven't smelled it run dont walk!!
Get the Real Deal HERE a similar version ( ONSALE and for much less) HERE HERE
Had to save the best for last. So in the good book ( bible) it says ask and you shall receive, seek and you shall find……, some folks believe if you put it out into the universe it will come back, so that is what I am doing. Not sure on who or when I spotted these Loubs but I have been obsessed ever since. It is SEX in a shoe (to me anyway). I have spotted dupes online but since I have man feet ( 10.5 wide = size 11) they didn't have my size. I also spotted a dupe in my local Macys but they didn't have my size and I couldnt find them online either. If this is all I got it would suffice as my christmas, birthday and anniversary gift lol! But honestly even if I could afford this in my budget I am not sure I would buy this for myself. I think things like this should be gifts (diamonds, expensive watches, bags, shoes e.t.c)but then I am a girl with simple/inexpensive taste "wink".
So whats on your christmas List?
P.s I have typed so much and if you took the time to read all of this thank you! happy holidays!! please remember in the mist of all the commercialization the real reason for the season "LOVE""FAMILY""THE LORDS BIRTH".